"ANANATURAL POP IN"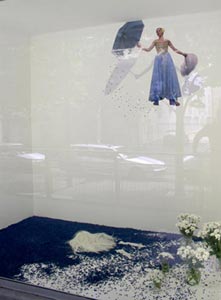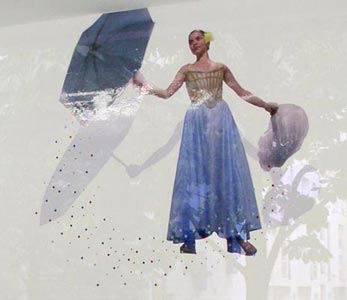 photographic print sticked on wall and stickers
photo credit : Gabriel Glid
"When Paula Hayes invited me to participate in the Random Gallery Project I felt as if she invited me to come by for a cup of tea, and even though she is in New York and I am in Singapore, with a little magic trick, I figured we could manage to meet half way and have a meeting of sorts.
The Ananatural Pop In is my attempt to land in Paris for this rendez-vous with Paula, her landscape and the random audience.
Inspired by the spirit of Mary Poppins and her ability to pop in when called upon, I decided to apply her system of magic, good service and optimism to fly myself to Paris and into the designated storefront window. This landing process will last over the next few months, growing roots and grounding itself in midair."
Ana Prvacki