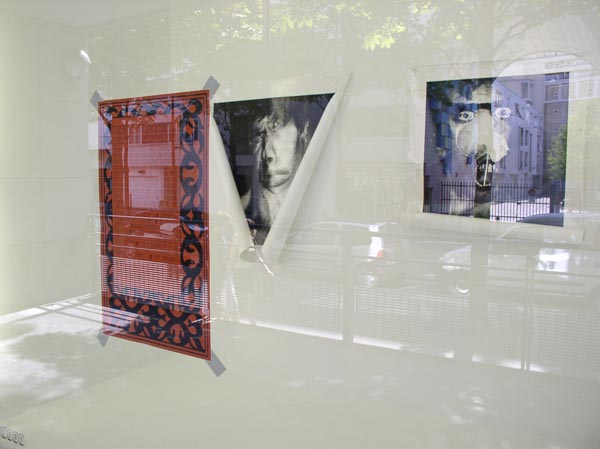 Une proposition de Vincent Romagny
Corin Sworn travaille sur les système pédagogiques, les aires de jeux, autant de formes cachées d'autorité. Elle met ici en rapport les formes de l'émancipation - l'art nouveau - et les préceptes finalement contraignants et absurdes d'une école qui se voulait radicale (Summerhill).

Christophe Brunnquell tire ses portraits comme autant de miroirs, les abîme comme autant de reflets. C'est que le regard de l'auteur se perd quand il se retourne sur lui-même. A moins que ces déformations ne soient matérialisation de contraintes, normes, pressions.
---
Curated by Vincent Romagny.
Corin Sworn works on teaching systems and playgrounds seen as concealed forms of authority. Here she brings together styles of emancipation: Art Nouveau and the ultimately restrictive and absurd precepts of Summerhill, a school that set out to be radical.
Christophe Brunnquell prints his portraits like mirrors, warps them like reflections. Because the artist's eye becomes lost when it turns back on itself. Unless these distortions are concrete expressions of constraints, norms and pressures.